Nashville is the perfect place to celebrate your last fling before the ring! Here are our top tips for planning the ultimate Nashville bachelorette party:
● Choose your party theme and make sure all of your guests are on board. A Nashville-themed bash is always a hit!
● Pick a central location for your party. Nashville is home to many great hotels, so choose one that will be convenient for all of your guests. Airbnb is a great option for accommodations when you're planning a Nashville bachelorette party. There are so many different Airbnb options to choose from that will fit any budget. You can find an Airbnb that is close to all of the action on Broadway or one that is a little bit more removed from the hustle and bustle of Nashville.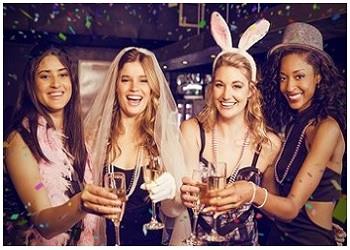 ● Make a list of all the activities you want to do during your Nashville bachelorette party and start planning accordingly. Nashville has no shortage of things to do, so you'll want to plan.
● Start collecting Nashville bachelorette party ideas from your guests. Their input will be invaluable in making sure your party is everything you want it to be!
● Don't forget to book your bachelorette party limo in advance! You'll want to have a comfortable ride to and from all of your Nashville party activities.
● Most importantly, have fun and enjoy your Nashville bachelorette party! It's a once-in-a-lifetime experience, so make sure to make the most of it.
If you follow these tips, you're sure to have the ultimate Nashville bachelorette party!
Bachelorette Party
One great activity for a Nashville bachelorette party is going out on Broadway. Nashville's famous nightlife strip is full of bars and clubs, perfect for a night out with the girls. You can also find live music at many of the bars on Broadway, making it the perfect place to dance the night away.
If you want to visit some of Nashville's famous country music landmarks, there are plenty of options. The Country Music Hall of Fame and Museum is a must-see for any Nashville visitor. You can also take a tour of the Grand Ole Opry or visit Nashville's historic RCA Studio B, where many famous country songs were recorded.
Another great activity for a Nashville bachelorette party is going on a brewery tour. Nashville has some great breweries, like Jackalope Brewing Company and Tennessee Brew Works. Brewery tours are a great way to learn about how beer is made and taste some delicious local brews.
Nashville Bachelorette Party: Where To Eat
Nashville is known for its incredible food scene, and there are so many great places to eat that it can be hard to decide where to go. That's why we've put together a list of some of the best places to eat in Nashville, whether you're looking for a casual meal or a luxurious dining experience.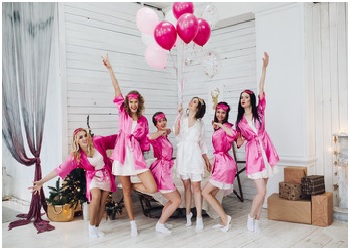 So, without further ado, here are our top picks for places to eat in Nashville:
The Catbird Seat: This modern American restaurant is perfect for a special occasion. The menu features seasonal ingredients and changes frequently, so you'll always have something new and exciting to try. Plus, the stunning design of the restaurant makes it an ideal place for photos.
Rolf and Daughters: This rustic Italian eatery is perfect for a casual meal. The menu features wood-fired pizzas, homemade pastas, and a variety of small plates.
The Hermitage Hotel: If you're looking for a truly luxurious dining experience, look no further than the Hermitage Hotel. The hotel's flagship restaurant, Capital Grille, offers an upscale menu with Southern influences. Be sure to save room for dessert – the chocolate souffle is not to be missed!
So there you have it – our top picks for places to eat in Nashville. No matter what kind of dining experience you're looking for, you're sure to find something to your taste in this city.
Where To Drink
If you're looking for a place to drink at your Nashville bachelorette party, look no further than these three amazing bars. First up is The Patterson House, which is known for its amazing cocktails and stunning decor. Next is Robert's Western World, where you can get your fill of country music and dance the night away. Finally, there's Paradise Park Trailer Resort, where you can enjoy drinks and games in a fun and relaxed atmosphere.
Our professional adult entertainment company provides you with the hottest and sexiest female strippers and male strippers who are perfect for your Nashville bachelorette party. For over thirty years, customers have trusted our company to provide them with hot and professional exotic dancers to make their special occasion an unforgettable celebration. Call us today at (844) 307-1747 for more information!