The Bachelorette Party is a time-honored tradition for many women getting married. It's a night to let loose, have some fun, and celebrate the upcoming nuptials. From invitations to decorations, games and activities, we have everything you need to make sure your bachelorette party is one for the books. Not sure where to start? We've got some tips to help you plan the perfect party.
No matter what your budget is, there are plenty of ways to make sure the bride-to-be has a memorable bachelorette party. Here are some of our favorite ideas:
Have a themed party: Whether it's something as classic as a '80s or '90s disco party or something more unique like a Great Gatsby bash, having a theme will make the party more fun for everyone involved.
Get creative with the invitations: Instead of just sending out an Evite, get crafty and make your own invitations. You can even include some fun facts about the bride-to-be on them!
Make sure there's plenty of food and drink: No one wants to be hangry at a party, so make sure to have plenty of snacks and drinks on hand. If you're serving alcohol, be sure to have non-alcoholic options as well.
Plan some fun activities: Whether it's playing some bachelorette party games or going out for a night on the town, having some planned activities will help keep the party going.
Take lots of pictures: Bachelorette parties are all about making memories, so be sure to take plenty of photos (or even hire a photographer!) to document the day.
Have a backup plan: Things don't always go according to plan, so it's always good to have a backup idea or two in case something goes wrong.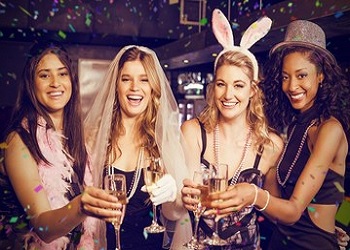 With these tips in mind, you're sure to throw a bachelorette party that the bride-to-be will never forget!
When it comes to bachelorette parties, our company knows how to get the party started! We have the hottest female strippers and male strippers who are perfect for any occasion. So if you're looking to make your last night as a single lady an unforgettable celebration, look no further than our adult entertainment company! We guarantee you and your guests will have a blast!
Bachelorette Party Ideas For Brides
One of the most important things to do when planning a Bachelorette Party is to set the tone for the event. Are you looking for a night of debauchery? Or something a little more low-key? Once you know what kind of atmosphere you want to create, it'll be much easier to plan accordingly.
If you're looking to let loose and have some fun, we suggest planning a Bachelorette Party that's full of games and activities. One popular activity is to create a scavenger hunt for the bride-to-be. This can be done around town or even in her own home! Fill up a list with funny tasks or dares for the bride to complete, and watch the hilarity ensue.
Another great way to get the party started is with some Bachelorette Party-themed decorations. Balloons, banners, and streamers are always a good idea. You can also go all out and get some Bachelorette Party-specific decorations like shot glasses, straws, and napkins. Whatever you choose, make sure it fits the tone of your party.
Bachelor Party Games For Brides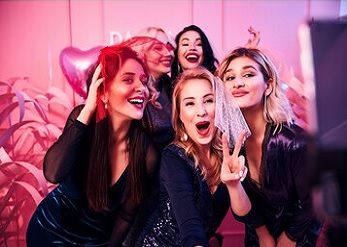 One of our favorite Bachelorette Party games is the "Toilet Paper Wedding Dress" game. To play, simply have each guest create a wedding dress out of toilet paper. The bride gets to judge the dresses and crown the winner! This game is sure to get everyone laughing and in the party mood.
For something a little more naughty, try the "StripTrivia" game. This trivia game comes with naughty questions that will make even the most innocent Bachelorette blush. To make things even more fun, the losing team has to perform a naughty dare!
No Bachelorette Party would be complete without some dancing. The "Bride's Last Dance" is a great game to get everyone on the dance floor. To play, simply have all the guests form a circle around the bride. The bride then chooses one guest to start dancing with her. As they dance, the other guests pass under their arms and join in. The last person to join in is the winner and gets a prize!
These are just a few of our favorite Bachelorette Party games. Be sure to check out our website for even more Bachelorette Party fun!
Our professional adult entertainment company has been providing customers with hot and professional exotic dancers for over thirty years. So if you're looking for something extra special for your bachelorette party, trust us to deliver the goods! We promise you won't be disappointed! Contact us today to book your party or learn more about our services.