You can plan a bachelorette party like a pro with our tips and tricks! We'll show you how to pick the perfect location, choose fun activities, and more. So, whether you're the Maid of Honor or the bride-to-be, follow our guide for the best bachelorette party ever.
Choosing the right location is key to a great bachelorette party. You'll want to pick a place that's convenient for everyone in the group, and that has plenty of activities to keep everyone entertained. For example, if you're looking for a lively nightlife scene, then choosing a city like New York or Las Vegas would be ideal. Or, if you prefer something more low-key, then opting for a beach town or ski resort would be better suited for your group.
Once you've chosen the perfect location, it's time to start planning activities! If you're stuck on what to do, some popular themes that can help you plan a bachelorette party include:
Go clubbing or bar hopping
Have a spa day
Take a dance class
Go wine tasting
Plan a scavenger hunt
Go on a sightseeing tour
Of course, you'll also want to make sure you have plenty of time for some good old fashioned girl talk. Whether you're catching up over cocktails or sharing secrets late into the night, make sure you take some time to bond with your besties.
By following our tips, you're guaranteed to have an amazing bachelorette party that everyone will be talking about long after the wedding is over!
Strippers For A Bachelorette Party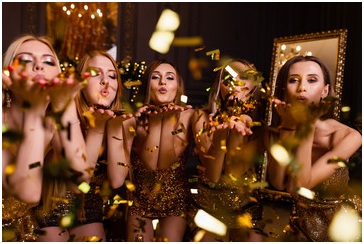 A bachelorette party is not complete without strippers. This is the one time in a woman's life where she can let loose and have some fun with her girlfriends. There are a few things to keep in mind when planning a bachelorette party with strippers.
First, make sure the bride-to-be is on board with the idea. She may be uncomfortable with the idea of having strangers see her in such an intimate setting. If she's not comfortable, don't force her. It's not worth it.
Second, pick a good location. You want somewhere that's private and has enough space for everyone to move around comfortably. A hotel suite or penthouse would be ideal.
Third, make sure you have enough money to cover the cost of the strippers. They're not cheap, so this is something you'll need to budget for in advance.
Fourth, don't be afraid to get creative. Strippers are always willing to accommodate special requests, so if there's something specific you want them to do, just ask.
Finally, enjoy yourself! This is supposed to be a fun experience for everyone involved. So, relax, let loose, and have a good time.
Male Stripper For A Bachelorette Party
Are you looking for a male stripper for your bachelorette party? If so, you've come to the right place! Here at Strippers For You, we can help you find the perfect stripper for your special night.
When it comes to choosing a male stripper, there are a few things you'll want to keep in mind. First, what type of party are you having? Is it a wild night out on the town or a more intimate gathering? Second, what is your budget? Third, what are your guests' preferences?
Once you have an idea of what you're looking for, browse our selection of male strippers and find the perfect one for your bachelorette party.
Book Strippers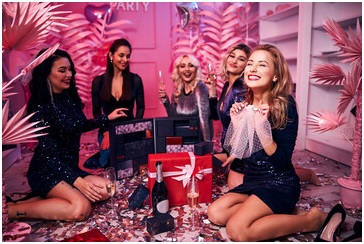 So, you've been asked to plan a bachelorette party. This can be a daunting task, but don't worry, we're here to help! Here are a few tips to get you started:
– Figure out the budget. This is probably the most important step. You need to know how much money you have to work with before you can start making any plans.
– Talk to the bride-to-be. Find out what she wants her last night of freedom to look like. Does she want a wild night out on the town or a more low-key evening with close friends?
– Make a guest list. Once you know what kind of party the bride wants and your budget, you can start making a list of who to invite.
– Plan the activities. This is where you'll really get to be creative. Whether it's a spa day, bar crawl, or something else entirely, make sure the activities are something the bride will enjoy.
– Send out invitations. Once you have everything planned, it's time to let everyone know!
What is a bachelorette party without some eye candy? Book strippers for your bachelorette party and have them perform a private show for the bride-to-be. This is sure to be a night she will never forget!
Don't know where to start? Here are some tips:
Do some research on local companies that offer this service.
Ask around for recommendations from friends or family who have used this type of service before.
Make sure you book in advance to secure your spot!
We are the number one provider of male and female strippers in the area and have been for many years. We know how to throw a great party and will work hard to make sure your event is one to remember. Contact us today to book our strippers! Call us at (844) 307-1747!