For starters, when you hire a stripper, you can be sure that she will meet your specific needs and preferences. If you have any particular fantasies or requests, simply let her know and she will make them come true. On the other hand, at a strip club, you have no control over who performs and what they do.
Another advantage of hiring a stripper is that she will provide an intimate and personal experience that cannot be replicated in a public setting like a strip club. She will get to know you and your likes and dislikes, which means that each performance will be tailored specifically for you. This is in contrast to a strip club where the focus is on entertaining a large group of people at once.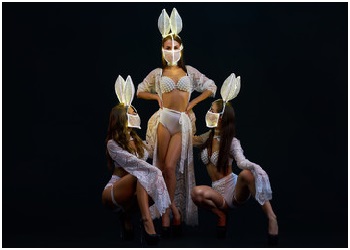 Finally, when you hire a stripper, you can be sure that she will be professional and discreet. She will not share any personal information about you with anyone else and will make sure that your experience is completely confidential. On the other hand, at a strip club, everything that happens is out in the open for everyone to see.
Strippers For You is the leading provider of female strippers in Florida. We have been in business for over 30 years and have provided services to thousands of customers. We are dedicated to providing our customers with the highest quality service possible. Our strippers are available for private parties, corporate events, bachelor parties, and more. We can show you how to get the best female strippers, contact us today to book your next event!
Tips to Hire Strippers In Florida
When it comes to hiring strippers in Florida, there are a few things you need to keep in mind. First and foremost, you need to ensure that the agency or individual you're hiring is reputable and has a good reputation. Secondly, you'll want to make sure that the strippers you're hiring are of legal age and have all the required permits and licenses. Lastly, be sure to ask about any special requests or services that the stripper may offer so that you can be sure to get exactly what you're looking for. Here is how to get the best female strippers:
Check out online directories or forums that cater to party planning. These can be great resources for finding recommendations for good strippers in your area.
Ask around! Talk to your friends or acquaintances who have thrown parties with strippers before. They may have some great recommendations for you.
Once you've found a few potential candidates, check out their websites and social media accounts. This can give you a good idea of their style and what they offer.
Make sure to contact the stripper(s) well in advance of your party to book them. This will ensure that you get the date and time that you want.
Most importantly, have fun! Hiring strippers can be a great way to add some extra excitement to your party. Just make sure to follow these tips to find the best ones in Florida.
No matter what type of party or event you are planning, we are confident that we have a stripper that will be perfect for the occasion. We have strippers of all shapes and sizes, so you are sure to find one that meets your specific needs and preferences.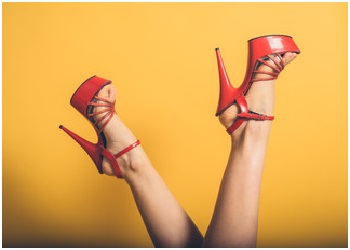 The best way to hire a female stripper is to use our company. We will ensure that you get a professional entertainer who will meet your needs and expectations. Hiring a female stripper is not as difficult as it may seem. There are a few things to keep in mind when hiring a stripper that will help you make the best decision for your party or event. First, decide what type of stripper you would like to hire.
There are many different types of female strippers, so it is important to know what kind of performance you are looking for. Second, research the Strippers in your area to find the best one for your needs. Finally, be sure to ask questions and get all the information you need before making a final decision.
We are owned and operated by very experienced male and female strippers who take great pride in making sure everyone at your party has a great time. We love what we do and look forward to helping you. Call (844) 307-1747!