Our bachelorette party guide is the perfect way to help you plan an amazing party for your best friend's final fling before the ring. This bachelorette party guide includes everything from where to have the party, to what kind of activities to include, to what kind of food and drink to serve. With this guide, you'll be able to throw an unforgettable party that your friend will talk about for years to come.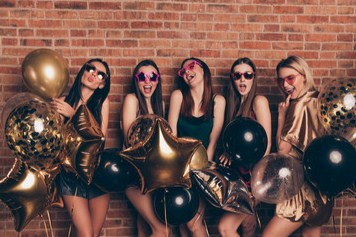 So, if you're looking for some inspiration on how to throw the ultimate bachelorette party, look no further than this guide. We've got all the tips and tricks you need to make sure your party is a hit. Trust us, with our help, your bachelorette party will be one for the books.
First things first, you'll need to decide on a location for the party. If you're looking to keep things low-key, you can always have the party at your house or apartment. But if you're looking to go all out, there are plenty of great venues in every city that would be perfect for a bachelorette party. Just pick a place that you know your friend will love and that has enough space for all of your guests.
Once you've decided on a location, it's time to start thinking about activities. Depending on the kind of person your friend is, there are tons of different activities that would be perfect for a bachelorette party. If she's the adventurous type, you could go hiking or camping. Or if she's more of a homebody, you could have a movie marathon or spa day. Whatever you do, just make sure it's something your friend will enjoy.
Finally, don't forget to plan for food and drinks. This is one of the most important parts of any bachelorette party! Make sure to have plenty of snacks and drinks on hand so that everyone can enjoy themselves. And if you're feeling really generous, you could even hire a caterer or bartender to take care of everything for you.
Party Ideas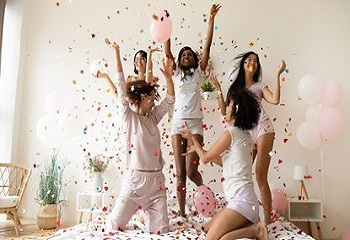 There are many different ways to celebrate a Bachelorette Party. Here are some ideas to get you started:
Planning a budget
Creating a guest list
Choosing a theme
Deciding on the location
Booking entertainment
Hiring a professional photographer
Arranging transportation
Picking out the perfect Bachelorette party dress
By following our bachelorette party guide, you can be sure to throw an amazing and memorable Bachelorette party for the bride!
Plan The Bachelorette Party Location (Nashville, i.e.)
When you're planning a Bachelorette party, the location is key. You want to choose a place that has plenty of activities and nightlife options so that everyone in the group can find something to enjoy. Nashville is the perfect city for a Bachelorette party. There are so many things to do, from bars and clubs to live music venues and restaurants. And of course, there are plenty of hotels to choose from if you want to stay in the city for the weekend.
We are the perfect plan for your bachelorette party! We have a wide variety of male strippers and female strippers who are experienced and take pride in their work. They will make sure everyone at your party has an amazing time! Contact us today at (844) 307-1747 to book your party!