We know how important your Savannah, GA bachelorette party is to you. Many ladies have thought about what to do for months and even years. In this article we will help you plan and give you ideas for your bachelorette party in Savannah, GA. We will discuss booking a hotel, finding the right restaurant, sites to see, activities to do and how to hire male strippers.
You definitely need to hire Savannah, GA male strippers for your bachelorette party. This is of upmost priority as there is a significantly high demand for male strippers in Savannah GA.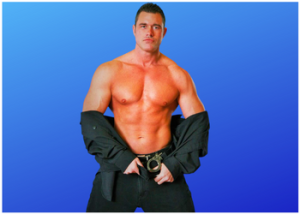 Male strippers are top-notch entertainers. They are trained by the best male strippers in the business. These hunks are not just good looking and ripped, they put on a phenomenal performance. They will come in a costume with choreographed music, ready to put on a great show. The bride will be in an armless chair with all the ladies gathered around her. Music plays and the male strippers come in clapping their hands, getting the crowd riled up and ready to party.
There are some important tips to ensure all the ladies have the best time possible. Put the bride in a chair and gather all the ladies close in a semi-circle. Make sure they can all see the bachelorette. Have room for the male stripper to move around. Have plenty of excitement and make a lot of noise. Lastly, have plenty of bills ready to make it rain!
Call Strippers For You and a manager will take the time necessary to make sure you get hot male strippers to make your bachelorette party complete.
Places To Stay In Savannah GA
Finding the right place to stay is the next step. Make sure you book a hotel with plenty of room and one offering enough amenities. Perry Lane Hotel is the perfect fit. Located at 256 East Perry St Savannah, GA 31401. At Perry Lane, they are on a mission to offer their guests a refreshed take on luxury and a genuine taste of Southern warmth. Their luxury hotel, a member of the esteemed Marriott Luxury Collection, boasts 167 elegant guest rooms, including 12 luxurious suites–-each an intimate representation of our beautiful city and its many stories.
In addition to stylish accommodations and an ideal location, Perry Lane features three lively food and beverage venues, an expansive art collection, versatile event space, and an ever-changing events calendar.
Please see the list of amenities and services below (based on double occupancy):
– Complimentary Sparkling Wine available at the front desk
– Medium drip coffee at Bowerbird Coffee (one per person/per day)
– River Street Sweets praline in guestroom
– Bike rental (Perry Lane Hotel Bikes)
– Luxury car service within two miles of the Historic District
– Shoe shine service
– Exclusive experiences and discounts with local partners, including 50% off of fitness classes with Otium Studios.
– PressReader app access on Perry Lane Hotel's Wi-Fi
Places To Eat For Your Bachelorette Party In Savannah GA
Plan where you will eat while celebrating your Savannah bachelorette party. Below we list a popular restaurant, a personal chef and a dessert place.
Popular Restaurant
Alligator Soul, located at 114 Barnard St., Savannah GA, 31401, is recognized among the best Savannah restaurants, Alligator Soul was founded in 2003 by Chef Hilary and Maureen Craig and quickly became known as a romantic and elegant downtown dining destination. Personal touches matter to restaurateur Maureen Craig and the Alligator Soul staff. Each unwraps and showcases the art of unpretentious fine dining at its best, making each guest feel special.
Personal Chef
Hiring a personal chef brings the restaurant to you. Clean Cuisine is a reputable company that will come to your location. Chef Amber is well known in the area. They will make a healthy meal for everyone. Do not forget to try her famous cheesecake for dessert.
Delicious Desserts
Speaking of dessert, you need to take a trip to Better Than Sex-A Dessert Restaurant. That's right ladies, better than sex. Now that is a dessert you will always remember. They are located at 410 West Broughton St., Savannah, GA, 31401. They feature some of the best desserts in a speakeasy-like setting. Lush floor-to-ceiling curtains highlight the intimacy and beauty of their dining room. Coupled with all of the best sites out our front door, we are the perfect place for a bachelorette party. Even if you aren't into sweets, you can try one of their signature chocolate or caramel rimmed wines, beers, or house made cocktails. You must try the Cookie Nookie Pie. Absolutely delicious.
Savannah GA Bachelorette Party Activities
Plan some fun activities for your special event. Here are some interesting bachelorette party ideas to enjoy during your stay in Savannah GA.
Pole Dancing
We know you will hire male strippers to entice all the ladies, but you can also take a fun pole dancing class so you can show off your moves to that special someone. Savannah Cirque is located at 2125 East Victory Dr. Ste.A, Savannah, GA 31404.
Sabrina Madsen is a lifelong gymnast and international pole competitor. She will give your bachelorette party a fun and sexy way to celebrate in Savannah, GA. All parties include step-by-step instruction for a basic pole dance routine. Instructors provide music, but themed playlist requests are welcomed! Guests are provided with complimentary champagne to create the ultimate party experience!
Spa Day
A spa day will be cherished by all the ladies in the bachelorette party. You deserve to pamper yourselves. Sweet Water Spa is just the place. They are located at 311 Broughton St., Savannah, GA 31401. Sweet Water Spa is your premier Day Spa located in the historic district of Savannah, Georgia. Their spa offers exceptional spa experiences to relax your mind, renew your body and revitalize your soul. Come visit them in their unique, cozy respite that appeals to all the senses and takes you away from the pressures of the day.
Art Museum
A trip to the local art museum is a peaceful, enjoyable activity for the ladies in your Savannah bachelorette party. The Telfair Academy is conveniently located at 121 Barnard St., Savannah, GA 31401. The stately two-story mansion, designed by William Jay, was built in 1819. The Telfair Academy contains three nineteenth-century period rooms and houses nineteenth- and twentieth-century American and European art from the museum's permanent collection, including paintings, works on paper, sculpture, and decorative arts.
Night Club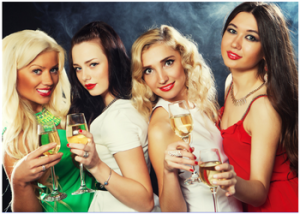 After a full day of exciting events, the best way to cap off the bachelorette party is to cut loose at a happening night club or bar. Eclipse Bar and Grill is located at 127 West Congress Street, Savannah, GA 31401. All the other Savannah bachelorette parties will be there dressed to impress. You will not get bored with three floors of excitement. They will ensure everyone is pleased with their mixed drinks, appetizers, and the newest dance music.
Savannah GA Bachelorette Party 
Do not get stressed. Planning a bachelorette party can be overwhelming, yet rewarding when planned accordingly. We have helped tens of thousands of parties plan their bachelorette parties over the span of thirty years. These suggestions will guarantee all the ladies have a splendid time. The most important things to remember are the hotel, dinner, and male strippers; emphasis on male strippers. Have a wonderful time!