Having a beach bachelorette party is the perfect way to celebrate your last days as a single woman! There is nothing better than spending time with your closest girlfriends, drinking champagne, and getting some sun. Here are some tips to make sure your party is a success:
Choose the right location. Make sure to pick a beach that is close enough for everyone to travel to without being too far away.
Send out invitations early. This will give everyone plenty of time to plan and make arrangements.
Don't forget the champagne! What's a bachelorette party without some bubbly?
Bring sunscreen and hats to protect everyone from the sun.
Plan some fun activities for the group, such as building sandcastles or playing volleyball.
Make sure to have plenty of food and drinks for everyone. No one wants to be hungry at a party!
Have a blast and enjoy your last days as a single lady!
Our professional adult entertainment company provides you with the hottest and sexiest female strippers and male strippers who are perfect for your beach bachelorette party. For over thirty years, customers have trusted our company to provide them with hot and professional exotic dancers to make their special occasion an unforgettable celebration.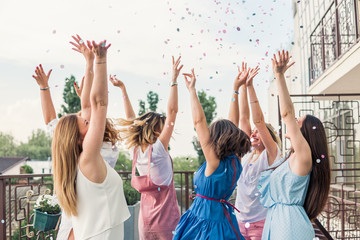 We are owned and operated by very experienced female and male strippers, so we know every aspect of this business. We take every step to ensure the whole experience is easy and fun. Our managers are happy to assist in planning your bachelorette party, or any other occasion. Call us today!
Beach Bachelorette Party Ideas
Beach bachelorette parties are a popular way to celebrate a soon-to-be bride's last days of freedom. These parties usually involve a group of close friends and family members, and often include activities like swimming, sunbathing, and playing beach games. Of course, no beach bachelorette party is complete without delicious food and drinks.
If you're looking for beach bachelorette party ideas, there are plenty of options to choose from. You can go for a more traditional beach party with games, food, and drinks, or you can opt for something a little more unique like a beach scavenger hunt or an obstacle course on the sand.
For a traditional beach party, set up a picnic area with some simple snacks and drinks. Then, break out some classic beach games like frisbee or volleyball. If you want to add a competitive element, consider organizing a tournament with prizes for the winners.
For something more unique, try organizing a beach scavenger hunt. This can be done by hiding objects around the sand and giving each team a list of things to find. The first team to find all of the objects wins.
Another option for a unique beach bachelorette party is to set up an obstacle course on the sand. This can include tasks like filling up a bucket with water from the ocean, digging a hole in the sand, or racing from one end of the beach to the other.
Strippers For Bachelorette Parties
A beach bachelorette party at the beach can be a blast! There are so many activities to keep everyone entertained, from swimming and sunbathing to playing beach games and building sandcastles. And of course, no beach party is complete without some delicious food and drinks!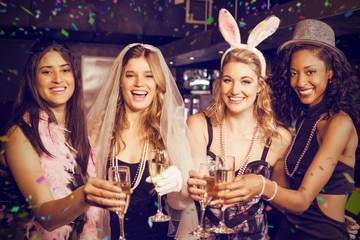 When hiring strippers for bachelorette parties, it is important to make sure they are experienced and professional. You also want to make sure they are comfortable with the group size and that everyone is of legal age. In addition, you will want to ask about any special requests or requirements that they may have.
Looking to hire strippers for your bachelorette party? Look no further than the professionals at Strippers For You! We have the perfect selection of sexy and talented strippers to make your party one to remember. Contact us today for more information!
Strippers
A bachelorette party is a celebration of the bride-to-be's last night as a single woman. It is customary for the maid of honor to organize the bachelorette party, which is usually held in the weeks leading up to the wedding.
The tradition of bachelorette parties can be traced back to ancient Rome, where it was customary for brides-to-be to celebrate their impending nuptials with a lavish feast. In medieval Europe, brides often held public ceremonies in which they would renounce their sinfulness and dedicate themselves to their husbands-to-be.
These days, however, bachelorette parties are typically more light-hearted affairs and are often seen as an opportunity for the bride-to-be to let loose and have some fun before she settles down into married life.
What Beach Bachelorette Party would be complete without some eye candy? We have the best strippers that will be more than happy to come and entertain your guests. Whether you want someone classy and sophisticated or someone who is a little more naughty, you'll be able to find the perfect performer for your party. Call  (844) 307-1747!