Adult parties are a great way to let loose and have some fun. They can be wild and crazy, or more subdued and intimate. No matter what type of party you're looking for, there's an adult party out there for you.
When it comes to adult parties, the key is to make sure that everyone has a good time. Here are a few tips on how to make your next party one that everyone will remember:
● Make sure to have plenty of food and drink available. No one wants to be stuck at a party where they can't get anything to eat or drink.
● Make sure the music is appropriate for everyone. You don't want to play music that's too loud or too explicit for some of your guests.
● Have some fun games or activities planned. This will help keep everyone entertained and engaged throughout the party.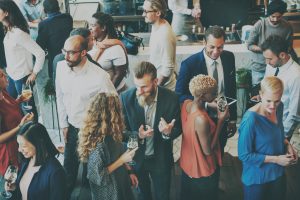 Following these simple tips, you're sure to throw a party that everyone will enjoy and remember!
When you hire our adult entertainment company, you are guaranteed a memorable party. Our male and female strippers are hot and professional, and they will make sure your guests have a great time. We have been providing customers with amazing parties for over thirty years, so you can trust us to make your next event special. Contact us today to book our strippers for your party! We look forward to making your next event an unforgettable celebration.
Adult Parties Themes For Adults
A themed party is a great way to add excitement and variety to any event! Adult parties can be particularly fun, as they often involve costumes, music, and dancing.
There are endless possibilities when it comes to party themes for adults. Whether you're throwing a birthday bash, an engagement party, or just a fun get-together with friends, you can find a theme to suit your event. Here are some of our favorite party themes for adults:
● A Roaring Twenties Party: This is a great theme for any type of party – birthdays, anniversaries, or even just a night out with friends. Think flapper dresses and feather boas, jazz music, and cigar smoke.
● An Alice in Wonderland Tea Party: This whimsical theme is perfect for an afternoon tea party or bridal shower. Dress up as your favorite character from the book and serve tea and pastries.
● A Gatsby-Inspired Party: This theme is perfect for a summer party or birthday bash. Think 1920s style – long dresses, pearl necklaces, and fedoras. Serve champagne and cocktails, and dance the night away to jazz music.
Adult parties can be as simple or as elaborate as you want them to be. The important thing is that everyone has a good time. Here are some tips to make sure your adult party is a success:
– Choose a theme that everyone will enjoy. A beach party, pool party, or bar crawl are all great options.
– Make sure there is plenty of food and drink for everyone. No one likes being hungry or thirsty at a party!
– Set the mood with music and lighting. Creating the right atmosphere will help everyone relax and have a good time.
– Have fun! Adult parties are meant to be a fun escape from the everyday grind. Let loose and enjoy yourself!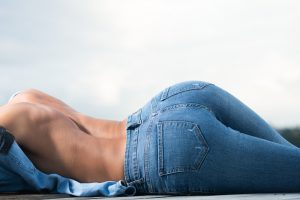 Birthday Themes For Adults
Adult parties can be a lot of fun, especially when you have a great theme to work with. Here are some great birthday themes for adults that will help you make your party one to remember:
● A Roaring 20s Theme: This classic theme is perfect for any adult who wants to feel like they're stepping back in time. Think Gatsby-Esque decor and clothing, and you'll be on the right track.
● A Casino Night Theme: This is a great choice for adults who love gaming or taking risks. Set up casino games like blackjack and poker, and provide guests with play money to use. You can also offer prizes for the biggest winners at the end of the night.
● A Murder Mystery Theme: This is a perfect choice for the adult who loves a good mystery. Write out a script for your guests to follow, and give them clues along the way to help them solve the crime. At the end of the night, announce the murderer and provide prizes for those who solved it correctly.
● A Retro Theme: This is a great theme for adults who want to take a trip down memory lane. Choose a decade or era and base your party around it. Decorate with memorabilia from that time period, and play music from that era as well.
If you're looking for a birthday party that's guaranteed to be a hit with your friends, then look no further than our adult entertainment company. We provide the hottest female strippers and male strippers who are perfect for any occasion. For over thirty years, customers have trusted us to provide them with hot and professional exotic dancers to make their special occasion an unforgettable celebration. So if you're looking for a birthday party that will be talked about for years to come, then give us a call today!