We know how important your Austin, TX bachelorette party is to you. Many ladies have thought about what to do for months and even years. In this article, we will help you plan and give you ideas for your bachelorette party in Austin, TX. We will discuss booking a hotel, finding the right restaurant, sites to see, activities to do, and how to hire male strippers.
You definitely need to hire Austin, TX male strippers for your bachelorette party. This is of the utmost priority as there is a significantly high demand for male strippers in Austin, TX.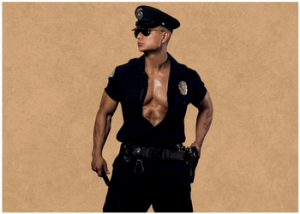 Male strippers are top-notch entertainers. They are trained by the best male strippers in the business. These hunks are not just good looking and ripped, they put on a phenomenal performance. They will come in a costume with choreographed music, ready to put on a great show. The bride will be sitting in an armless chair with all the ladies gathered around her. Music plays, and the male strippers come in clapping their hands, getting the crowd riled up and ready to party.
There are some important tips to ensure all the ladies have the best time possible. Put the bride in a chair and gather all the ladies close in a semicircle. Make sure they can all see the bachelorette. Have room for the male stripper to move around. Have plenty of excitement and make a lot of noise. Lastly, have plenty of bills ready to make it rain!
Call Strippers For You and a manager will take the time necessary to make sure you get hot male strippers to make your bachelorette party complete.
Places To Stay In Austin TX
Finding the right place to stay is the next step. Make sure you book a hotel with plenty of room and one offering enough amenities. The Westin Austin Downtown is the perfect fit. Located at 310 East 5th Street Austin, TX 78701. This hotel is affordable and luxurious. You will have all the amenities you need, including a rooftop pool and fitness center. Backed by the reputation of Marriott, rooms will book quickly, so reserve well in advance.
Places To Eat For Your Bachelorette Party In Austin TX
Plan where you will eat while celebrating your Austin bachelorette party. Below we list a popular restaurant, a personal chef, and a dessert venue.
Popular Restaurant
Salty Sow, located at 1917 Manor Road, Austin, TX, 78722, is recognized among the best Austin restaurants. American gastropub Salty Sow offers modern farmhouse cuisine. Daily fresh dishes and hand-crafted beverages are offered; they are conscientiously sourced from neighborhood farmers and purveyors.
Personal Chef
Hiring a personal chef brings the restaurant to you. Dinner Elf is a reputable company that will come to your location in the Austin, TX area. These personal chefs are very quick to respond to any questions. They will spend the time necessary to ensure everything runs smoothly, from picking out your menu to enjoying your carefully cooked meal.
Delicious Desserts
Speaking of desserts, you need to take a trip to the Cold Cookie Company. They are located at 2512 Rio Grande Street, Austin, TX, 78705. The Cold Cookie Company has a variety of delicious desserts. You must have their famous root beer floats. Also, the white chocolate macadamia is a very tasty cookie. All of this in an outdoor setting. You will definitely enjoy the experience.
Austin TX Bachelorette Party Activities
Plan some fun activities for your special event. Here are some interesting bachelorette party ideas to enjoy during your stay in Austin, TX.
Pole Dancing
We know you will hire male strippers to entice all the ladies, but you can also take a fun pole dancing class so you can show off your moves to that special someone. Brass Ovaries is located at 6039 North Interstate 35 Frontage Road B, Austin, TX 78723. The ideal way to celebrate a birthday, bachelorette party, or girls' night out is at one of our private events! Every party starts out with an icebreaker activity, which is followed by a sensual dance that will definitely make you feel naughty! A last dance performance with props, money to make it rain, and time for your own photo session mark the end of parties.
Spa Day
A spa day will be cherished by all the ladies in the bachelorette party. You deserve to pamper yourselves. Austin Urban Retreat is just the place. They are located at 305 South Lamar Boulevard, D112, Austin, TX 78704. The ladies will thank you for years to come for being treated to this wonderful spa day. This day spa has a variety of packages to choose from. The glowing bride spa package seems suitable for the occasion. The package includes:
60-minute Swedish Massage
Relaxing Hand Hydration Treatment
60-minute Custom Retreat Facial
45-minute Back Facial
Served with Hot Tea Service
Night Club
After a full day of exciting events, the best way to cap off the bachelorette party is to cut loose at a happening nightclub or bar. Antone's Nightclub is located at 305 East 5th Street, Austin, TX 78701. All the other Austin bachelorette parties will be there dressed to impress. Antone's is the place to go for blues music. Operating since 1975, they have hosted some of the top blues musicians, including Stevie Ray Vaughan, The Fabulous Thunderbirds, Ray Charles, and others. While there, you will want to enjoy their hot dogs and beer.
Austin TX Bachelorette Party
Do not get stressed. Planning a bachelorette party can be overwhelming, yet rewarding when planned accordingly. We have helped tens of thousands of parties plan their bachelorette parties over the span of thirty years. These suggestions will guarantee all the ladies have a splendid time. The most important things to remember are the hotel, dinner, and male strippers; emphasis on male strippers. Have a wonderful time!