We know how important your Asheville, NC bachelorette party is to you. Many ladies have thought about what to do for months and even years. In this article, we will help you plan and give you ideas for your bachelorette party in Asheville, NC. We will discuss booking a hotel, finding the right restaurant, sites to see, activities to do, and how to hire male strippers.
You definitely need to hire Asheville, NC male strippers for your bachelorette party. This is of the utmost priority as there is a significantly high demand for male strippers in Asheville, NC.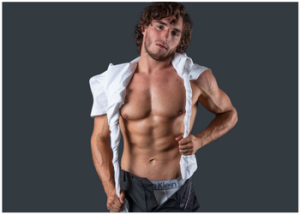 Male strippers are top-notch entertainers. They are trained by the best male strippers in the business. These hunks are not just good looking and ripped, they put on a phenomenal performance. They will come in a costume with choreographed music, ready to put on a great show. The bride will be sitting in an armless chair with all the ladies gathered around her. Music plays, and the male strippers come in clapping their hands, getting the crowd riled up and ready to party.
There are some important tips to ensure all the ladies have the best time possible. Put the bride in a chair and gather all the ladies close in a semicircle. Make sure they can all see the bachelorette. Have room for the male stripper to move around. Have plenty of excitement and make a lot of noise. Lastly, have plenty of bills ready to make it rain!
Call Strippers For You and a manager will take the time necessary to make sure you get hot male strippers to make your bachelorette party complete
Places To Stay In Asheville NC
Finding the right place to stay is the next step. Make sure you book a hotel with plenty of room and one offering enough amenities. The Inn on Biltmore Estate is the perfect fit. Located at 1 Antler Hill Rd, Asheville, NC 28803. Since 1895, Biltmore has had the natural beauty of the mountains and the majestic house and gardens to beguile us, inspire us, and allow us to escape from the everyday pressures of life.
Please see the list of amenities and services below:
Access to Biltmore gardens and grounds, Antler Hill Village, and the Winery for your length of stay
Light in-room Housekeeping Service every other day; service may be declined by placing the privacy sign on your door
Complimentary self-parking
Luggage carts available
Village Social serving breakfast, lunch and dinner*
The Kitchen Café open daily*
Fitness center
Heated outdoor pool (year-round)
The Spa Biltmore in The Inn on Biltmore Estate*
Computer & printer access
Accessible accommodations
Complimentary Wi-Fi/Internet
Flat screen television
Keurig® coffee maker including tea and coffee
Telephone, iron and ironing board, hair dryer, and safe
No resort fees
All rooms non-smoking & pet-free; service animals are welcome
Walking distance to Antler Hill Village, which includes our Winery, plus restaurants, shops, outdoor activities, and our Farmyard
*Additional cost
Places To Eat For Your Bachelorette Party In Asheville NC
Plan where you will eat while celebrating your Asheville bachelorette party. Below we list a popular restaurant, a personal chef and a dessert place.
Popular Restaurant
Posana Restaurant is a Contemporary American cuisine featuring local ingredients served in a chic space with a patio. Located at 1 Biltmore Ave, Asheville NC 28801. Posana's company culture is founded upon their desire to nurture the well-being of their staff, customers, and community.
Personal Chef
Hiring a personal chef brings the restaurant to you. Food Experience Catering has over ten years of experience serving the Asheville, NC area. They have a variety of tasty menus to choose from, including bbq, Italian, Indian, and mouth watering southern favorites. The great food and friendly staff will satisfy your group.
Delicious Desserts
Asheville Chocolates, located at 25 Broadway St, Asheville, NC 28801, is the perfect place for a treat. They have an assortment of delicious truffles to choose from, including aztec, coconut, and coffee caramel. You must try their gelato and sorbetto. All made in house with fresh ingredients. The blueberry lavender sorbetto is our favorite.
Asheville NC Bachelorette Party Activities
Plan some fun activities for your special event. Here are some interesting bachelorette party ideas to enjoy during your stay in Asheville NC.
Pole Dancing
We know you will hire male strippers to entice all the ladies, but you can also take a fun pole dancing class so you can show off your moves to that special someone. Danceclub Asheville is located at 9 Old Burnsville Hill Rd. #3, Asheville, NC 28804. They have a special package just for bachelorettes. They will teach you pole dancing, burlesque 101, sexy chair dancing, hip hop, and striptease.
Spa Day
A spa day will be cherished by all the ladies in the bachelorette party. You deserve to pamper yourselves. Spa Theology is the perfect place to unwind. It is conveniently located at 53 College St, Asheville, NC 28801. You can spend hours getting your nails done. Imagine everyone getting matching colors and designs. They offer a relaxing massage and facials.
Night Club
After a full day of exciting events, the best way to cap off the bachelorette party is to cut loose at a happening night club or bar. Sovereign Kava Bar is located at 268 Biltmore Ave, Asheville, NC 28801. Kava bars bring the tradition of the South Pacific. The drinks are an alternative to alcoholic beverages. They are known for their relaxing qualities. You will usually witness live music at the same time.
Asheville NC Bachelorette Party
Do not get stressed. Planning a bachelorette party can be overwhelming, yet rewarding when planned accordingly. We have helped tens of thousands of parties plan their bachelorette parties over the span of thirty years. These suggestions will guarantee all the ladies have a splendid time. The most important things to remember are the hotel, dinner, and male strippers; emphasis on male strippers. Have a wonderful time!